PEAK Physical Therapy offers physical therapy services to the general public in a professional and comfortable atmosphere.  As a new patient you will go through an extensive consultation to determine the best course of rehabilitation. This consultation will include an extensive review of your history and physician recommendations so you will receive the best possible care.  We will work closely with your primary care and specialty care physicians so that your treatment plan is designed to increase the speed and effectiveness of your recovery process.
WE OFFER:
Licensed Therapist
Walk-In & Flexible Appointment Times
Customized Treatment Plans
One-on-one, 60-90 minute appointments
Friendly and Open Environment
Conveniently Located Near Downtown Brighton with Private Parking
Offering: Dry needling, Graston Technique, cupping, Kinesio Taping, Cold Laser, transitional programs to yoga, Pilates, personal training and sports.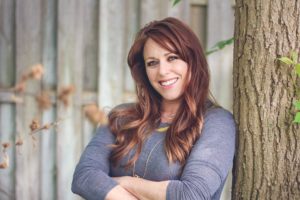 AMY GALLEGOS, DPT
Owner – Peak Physical Therapy
Amy has been a physical therapist since 2002.  She graduated from the University of Michigan-Flint with her Doctorate of Physical Therapy.  She completed her undergraduate degree in biochemistry from Kalamazoo College, where she played soccer.
Amy treats all orthopedic conditions, from post-surgical to chronic pain. She is certificated in pre-hire, ergonomic and on-site evaluations and has provided educational seminars to companies, patients, students as well as professional groups.
Special interests include chronic care management and complicated conditions with multiple treatment areas. She strongly believes in treating the whole patient, emphasizing patient education and establishing a regular exercise program, diet and lifestyle changes that put patients in charge of their symptoms and overall well being.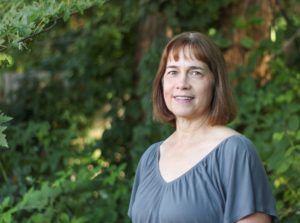 CAROL GLENN, PT
Carol graduated in 2000 from Oakland University with a Master of Physical Therapy degree. She
has taken several manual therapy courses as well as certification in Kinesio Taping, Graston
Technique, McKenzie Method, and the LSVT BigProgram. Carol uses a combination of manual therapy, stretching, exercise, and education in the treatment of her patients to help them take an active role in their rehabilitation and to help prevent further injuries.
Carol is active in her church and is an officer of the Kiwanis Club of South Lyon. She is a
member of the Technical Committee of the Mid-America Region of the International Shotokan
Karate Federation, a Certified ISKF Judge, and a Certified ISKF Instructor. She is also the
Coach for the Mid-America ISKF Karate Team to the National Tournament.