PEAK Physical Therapy offers physical therapy services to the general public in a professional and comfortable atmosphere.  As a new patient you will go through an extensive consultation to determine the best course of rehabilitation. This consultation will include an extensive review of your history and physician recommendations so you will receive the best possible care.  We will work closely with your primary care and specialty care physicians so that your treatment plan is designed to increase the speed and effectiveness of your recovery process.
WE OFFER:
Licensed Therapist
Walk-In & Flexible Appointment Times
Customized Treatment Plans
Friendly and Open Environment
Conveniently Located Near Downtown Brighton with Private Parking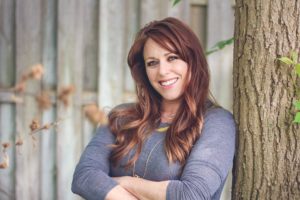 AMY GALLEGOS, DPT

Amy Gallegos has been a physical therapist for 13 years graduating from the University of Michigan Flint. She started working under the director at Business Health Services, Dr. Dupuy, with worker's compensation. Amy provided physical therapy as well as pre-hire, ergonomic and on-site evaluations and education seminars to companies in the Livonia area including Northwest Airlines. Amy has provided home care, specializing in motor vehicle accidents involving neurological and orthopedic populations ranging from TBI, RSD and spinal cord injuries to multiple fractures and amputees. She then went back to the orthopedic setting working with all populations including infants, children, student athletes, adults and geriatrics. Amy's current treatments include post-surgical, muscular dystrophy, wheelchair bound, balance training, dynamic strengthening, pool therapy, BPPV, core strengthening, basic yoga and pilates training.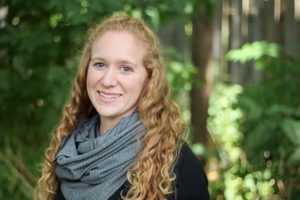 LAUREN LOBERT, DPT, OMPT, CSCS, CKTP, Graston Certified

Lauren has been a physical therapist for five years since graduating from the University of Michigan-Flint with her Doctorate of Physical Therapy in 2012. She completed her undergraduate degree in neuroscience from the University of Michigan-Ann Arbor, where she played ice hockey for all four of her years there. In 2016, Lauren completed a two year residency program in Orthopedic Manual Physical Therapy from Oakland University. She is certified in both Graston Technique and KinesioTaping and is a Certified Strength and Conditioning Specialist.
Lauren treats all orthopedic conditions, from post-surgical to chronic pain. Special interests include treating athletes of all sports, especially hockey players. She strongly believes in bridging the gap between physical therapy and return to sport, ensuring her patients return to the field prepared to compete.